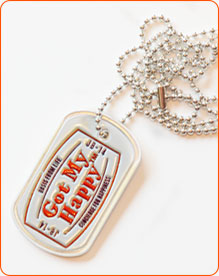 It's the 2nd anniversary of
GotMyHappy.com
& if you have visited this website before, you know that we have celebrated every minute of it!
If this is your first time visiting this website, you can join in & start celebrating!
Most importantly, I just wanted to say thanks to the many visitors from around the world who have visited
GotMyHappy.com
You're the reason that I have done all of this & it's all for you!
Here are some things to keep in mind about this website & why you should come back often:
-All of the work is original. Each blog is crafted & each word is perfected.
-The goal of this website is to make you laugh, to make you think, to inspire, to empower & to motivate you & all of the above.
-There are 102 different complimentary blog posts so far to keep you busy & entertained. You can just read, relax & take in all of this wisdom (50 human years of wisdom).
-New posts are weekly for the most part.
-If you buy a print copy of my Body Passport book, you get a free stainless steel logo dog tag with a chain (not pictured on this website) while supplies last with the print copy only-but you can still get it as an ebook too if you prefer. Both are available on the Shop Page of this website. Thanks to all who have purchased these so far.
-Posts are daily on social media @gotmyhappy & you can follow if you like.
Again, thanks for visiting
GotMyHappy.com
& come back soon. Finally, here's to your Happiness!