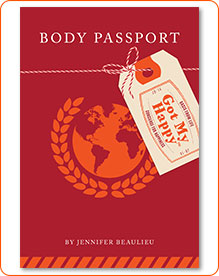 Celebrate today. Celebrate tomorrow. Celebrate every day of the year because there's always something to celebrate. Daily celebrations are a cornerstone of Got My Happy™. You'll find them on this website GotMyHappy.com and on my social media posts & tweets @gotmyhappy. Hopefully, they inspire you to celebrate & to be happy. Here are the latest inspirations:
Happy Canada Day to all Canadians! Canada is beautiful & so are you! Enjoy your Canada Day Celebration!
It's Saturday & the fireworks have already started. Be safe out there & have a Happy 4th of July Weekend Celebration.
It's a summer, holiday weekend Sunday Funday-the best kind of Sunday there is. Have all the fun you can today. Stay up all night if you want.
Happy 4th of July to my fellow Americans! America is beautiful & so are you! Enjoy the celebration!
July is Anti-Boredom Month. Anything new counters boredom so do something new if it happens to you.
It's Kissing Day-a day to carry around some hand sanitizer & a bottle of Listerine.
Father Daughter Take A Walk Day to your favorite chocolatier to celebrate Chocolate Day. Enjoy chocolate & conversation.
July is Ice Cream Month. For a vintage experience, track down an ice cream truck for an ice cream treat. It's exercise & dessert!
Hello Saturday. Please stay. I just want to have fun today. You are my favorite day.
Pina Colada Day. A tropical experience in a glass-mini umbrella included alcohol optional. Feel like you are on an island & have one.
Cheer Up The Lonely Day. Ask others if they would like some company. If yes, you have found the lonely so spend some time with them & cheer them up.
Simplicity Day to appreciate minimalism, space & time. Declutter for space to focus. Watch less TV for more time for others.
Embrace Your Geekness Day & share your cultural passion. Whether it's comic books, costumes or games, go public with your geekness.
Bastille Day 2016- a day to celebrate French history & culture. Celebrate all things French today in the spirit of liberty/equality/fraternity
Get carried away-it's I Love Horses Day. Go for a horseback ride or ride a horse on a carousel ride. Enjoy an equestrian ride.
Personal Chef Day to cater to anyone who cooks for you & makes you feel like a celebrity. Give them a break. Order in, dine out or cook for them.
Speak another language today-it's Emoji Day. So what do you want to say? Say it with Emojis!
Caviar Day to celebrate luxury so select your favorite luxury auto, yacht, mansion & private jet. Dream big!
July is Picnic Month. Escape the building & enjoy your picnic lunch al fresco all summer long.
World Jump Day. Give your mind a vacation & imagine where in the world you would jump to if you could. The movie Jumper fits today-to jump!
Junk Food Day. It's what it says it is-junk. No surprise. Why not enjoy the summer sweetness of some pineapple instead?
Hammock Day to celebrate leisure. Relax on a hammock & think about how great this summer has been so far.
YeeHaw! It's National Cowboy Day so get your cowboy boots & hat then head out to a saloon. Join a line dance for fun then go to a rodeo.
There's Moms Day & Dads Day-combine them & you get Parents Day! Happy Parents Day to all parents! Time to call the Rents…
Cousins Day. They may be like your sibling or best friend & they have your back cause they're family. Cousins are for life. Celebrate yours!
It's Monday so be ready. Be 100% motivated for some Monday motivation. Give motivation your all.
Aunts and Uncles Day. They love you like parents & they are true friends. Aunts and Uncles are the coolest. Tell them that today.
Take Your Plant For A Walk Day to celebrate plants. Walk it somewhere for more sun. Re-pot it so its roots are comfortable. Talk to it if you want.
Lemonade, iced tea or a Slurpee-it's National Refreshment Day. When "The Heat Is On" an iced cold refreshment can cool you down-so enjoy one!
Talk In An Elevator Day. An act of bravery x 2-riding in an elevator & talking to someone in an elevator. How courageous are you? Test yourself.
Paperback Book Day. To celebrate, get your copy of my Body Passport book. It's a lifetime of Happiness in one book. It's available on the shop page of this website.
World Ranger Day to pay tribute to Park Rangers. They're protectors of the park plus they're wildlife heroes. Thank you Rangers!
Those are the daily celebrations for now. There will be more to come. Also, there are more Happiness inspirations in my Body Passport book. It's Attainable, Real Happiness in the Real World. The book is available for purchase on the shop page of this website. Retail is $14.95 but on this website it's only $10 plus shipping in the U.S. There's a free gift with purchase of the print book. Quantities are very limited so order now. Don't forget to get a dog tag too!