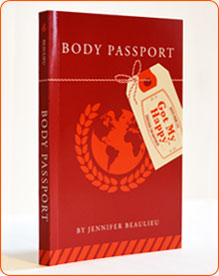 Mighty Motivators XII have now been released just for you! If you would like to receive these motivators on a daily basis, please follow me on Twitter, Facebook & Pinterest @gotmyhappy Enjoy!
Positivity is the best Monday makeover.
Garden Meditation Day to find quiet to quiet the mind. A garden is a perfect place to find inner peace. Just meditate & breathe.
No matter where you go, no matter what you do, (May The Force Be With You-Star Wars)
Happiness looks great on you. You wear it so well. You're all dressed up in Happiness!
Moms' Day is almost here but you can celebrate now. Call or visit. Surprise her with extra love. Give her these extra surprises all year long.
For a better Monday: Do Sunday prep for it, choose your Monday outfit on Sunday & allow extra time for your Monday am commute.
Say "See You Later" rather than "Goodbye"
Eat What You Want Day but go cautiously towards this day. Remember what you eat in private you wear in public.
Exercise is a personal victory over the couch.
Top Gun Day so watch this high energy high adrenaline movie & think about what makes you Top Gun!
Fight evil. Read books. Knowledge is power.
Say it with me "Teamwork Makes The Dream Work"
Spending time with your grown-up children is like spending time with the best parts of yourself.
May Ray Day to celebrate the sun so go outside. The summer sun is here so don't forget your sun protection gear-a hat, sunglasses & sunscreen.
Everybody's working for the weekend-no wait. It's already here! Have a great weekend everyone.
Fill your mind with positive thoughts then there will be no room for negativity.
Scavenger Hunt Day-fun for parties/family gatherings. Use it at work as a team building activity/team builder & scavenger hunt with the team.
Towel Day so treat yourself to some new white fluffy towels. Enjoy the hotel experience at home to feel refreshed.
When traveling, use hand sanitizer at the airport & on the plane. Fight those national & international germs.
Planes, trains & automobiles-the holiday weekend is finally here! Be safe out there & enjoy Memorial Day weekend.
What do you love to hear? Take care of your ears so you do.
The Mighty Motivators will be back again soon. In the meantime, my book Body Passport can help you stay motivated. It's available on the shop page of this website & there's a free gift with purchase of the print copy while supplies last. Get yours today.